To View the Standing Committee Sign-ups list Click on tab above "Who We Are" and then select "Court Committees." *** Please contact Regent Carol to be added to the list.***
Please note: Celebration of Life for little Nora Jane Stockinger†, granddaughter of member Monica Sciortino, will be held: Saturday, June 26, 2021 at St. Peter Catholic Church, 1 Bluff St. beginning at 11:30am in the sanctuary. Luncheon to follow at Corpus Christi Catholic Church, 3304 4th Avenue.  Please wear your purple CDA stole if you attend the service.

JUNE 2021

---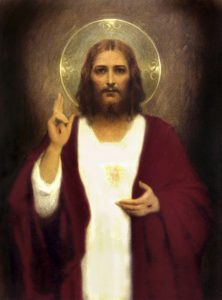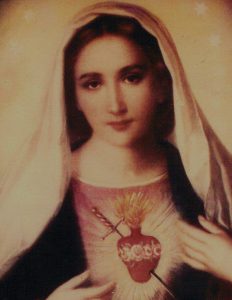 The Most Sacred Heart
of Jesus – June 11th
………………………………………The Immaculate Heart of the Blessed Virgin Mary – June 12th
 Our Patron Saint – Feast Day June 13, 2021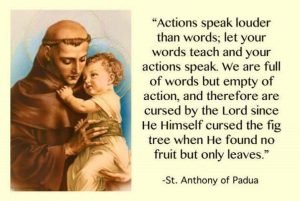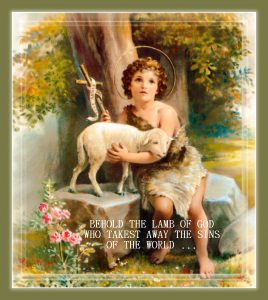 …………………………………………………………Nativity of St. John the Baptist – June 24th
———————————————————————————-
A Prayer for the Sick – please pray with us….

We THANK YOU for the people tasked with studying the nature of the COVID-19 virus and their success in creating vaccines. We are grateful for those who are delivering these medications to the World. We are grateful for the medical warriors who continue to labor in search of bringing comfort and saving lives.
We pray for those afflicted with long term effects and all those who lost their lives due to this pandemic.
Grant us the grace to do our part and work for the good of all and to help those in need. We owe our very existence to your Grace and Provision.
We thank you Father, ahead of time, for all your blessings. We pray in the name of our Lord Jesus Christ, Your Son, who lives and reigns with You, in the unity of the Holy Spirit, God forever and ever.
 Amen†
———————————————————————————————————–


Mission
Catholic Daughters of the Americas strives to embrace the principles of faith, working through love in the promotion of justice, equality and the advancement of human rights and human dignity for all.
Motto
Unity and Charity
Purpose
As the largest organization of Catholic women in the Americas and founded through the Knights of Columbus Catholic men's organization, our purpose is to participate in the religious, charitable and educational Apostlelates of the Church.
Contact:
Carol Hollenbeck, Regent
402-350-3834